Sunnuntaina oli sama juttu, eli mentiin taas aamusta Kaapelitehtaan kirppikselle! Huh, oli varmaan vielä enemmän porukkaa ku lauantaina. Muuten sunnuntaina ei tehty mitään ihmeellistä, kirppiksen jälkeen piti käydä asioilla ja sen jälkeen salille. Jep, me vietettiin meidän 10 kuukautta seurustelua kirppistellen ja salilla, haha. :D
Kirppiksestä ja sen ostoksista enemmän seuraavassa postauksessa.
//В воскресение мы тоже поехали на ту же кирпушку. Мне кажется в воскресение там было больше народа даже чем в субботу. А так мы не делали больше ничего интересного, вечером пошли в спортзал. Вот так мы ''с праздновали'' наше 10 месяцев как мы уже встречаемся, хахах. :D
Про блошиный рынок и покупки в следующем посте.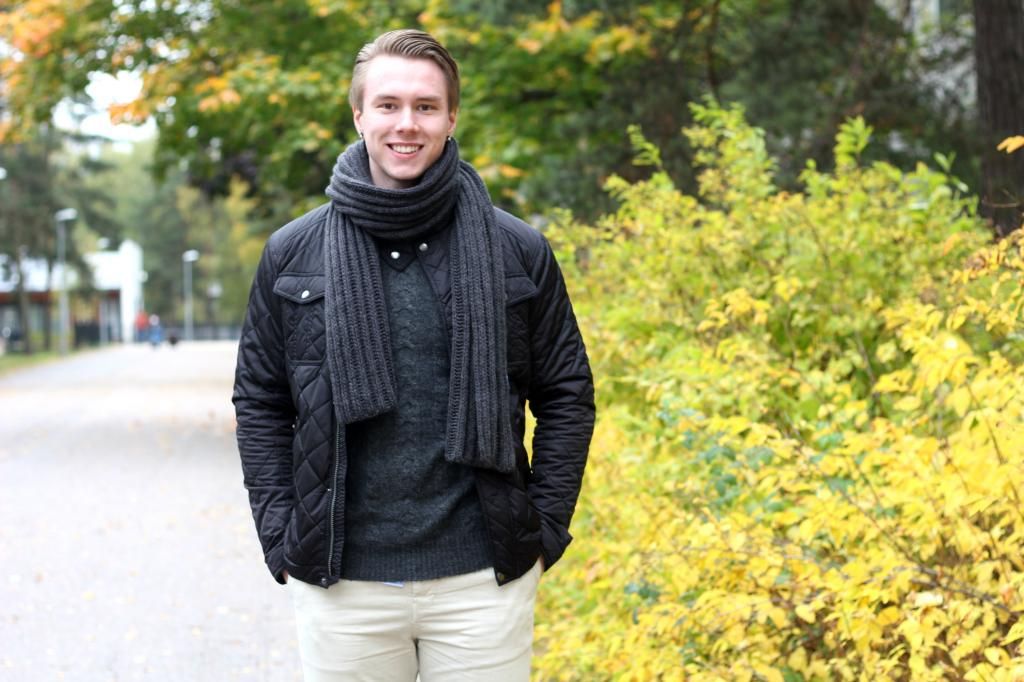 He: scarf H&M / swater H&M / jacket Dressmann / pants J&C
Me: denimshirt flea market / knitting Zara / fur vest Bershka / pants Gina Trickot / slip-on Nelly.com / bag Tiger of Sweden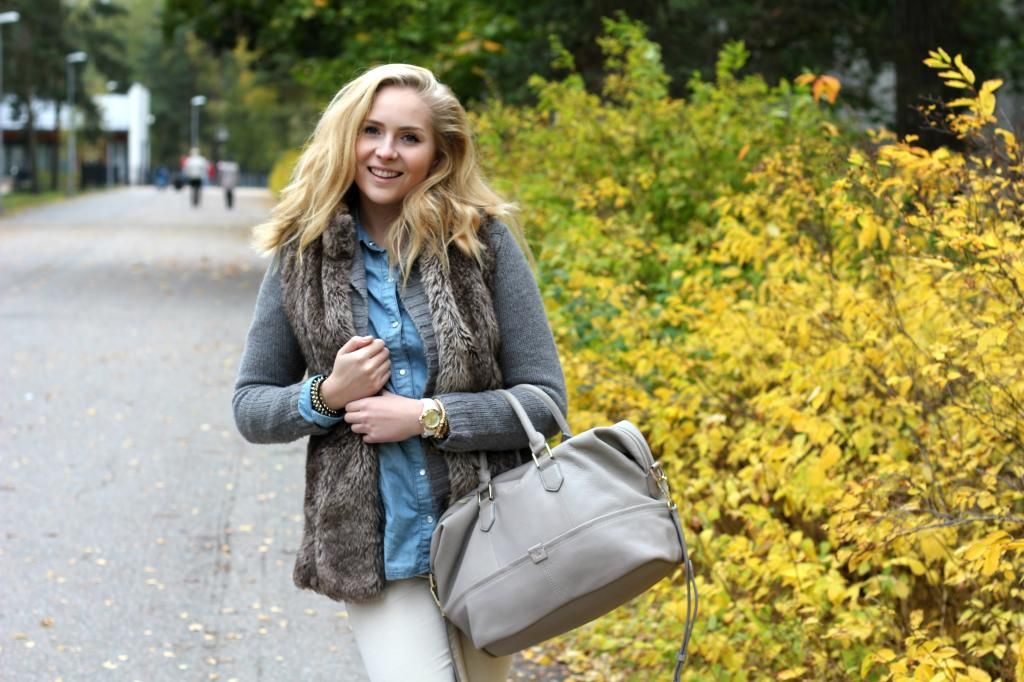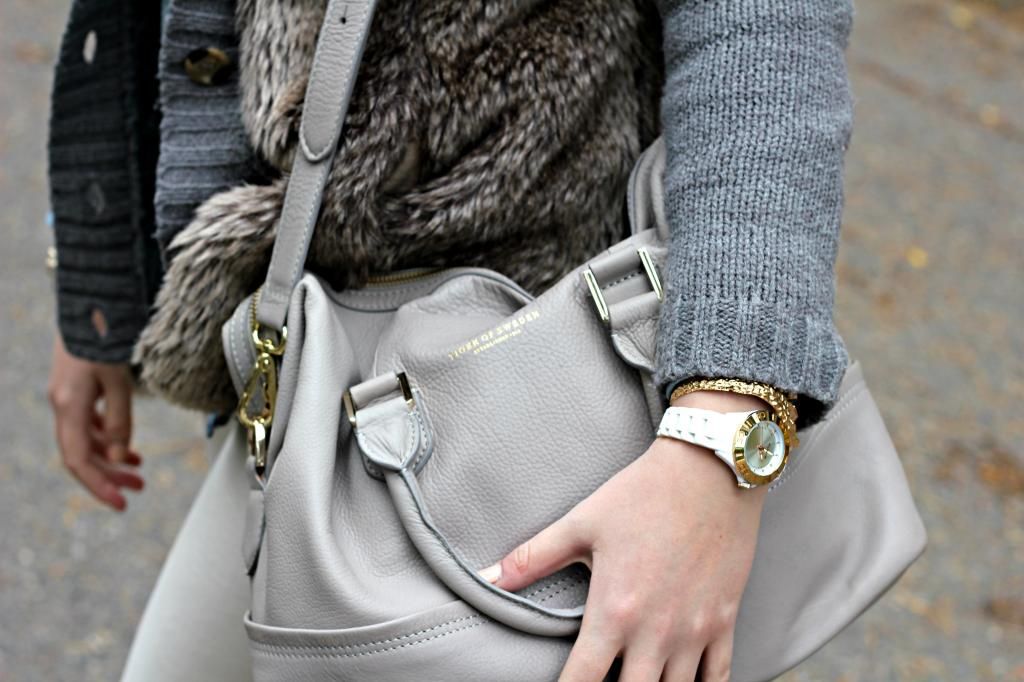 Mun iso uutukainen. Tiger Of Sweden:n nahkalaukku! Oon todella tyytyväinen tähän. Väri on todella ihana ja koko hipoo täydellisyyttä.
//Моя новая любовь. Кожаная сумка от бренда Tiger Of Sweden. Я очень довольна этой покупкой. Цвет очень красивый и размер сумки просто идеальный.